In the mix: The non stop music show
Thursday breakdown with Ryan Brown
Meet The DJ's
Most of our DJ's have a face for radio....
Ryan Brown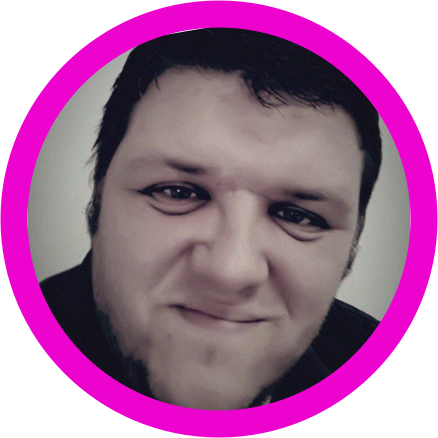 An avid music lover and working Dad from the UK, Ryan is a keen businessman and party DJ, having entertained people with live party sets and karaoke up and down the Fylde coast for years.
Originally from West Yorkshire, Ryan now lives in Lytham St Annes and broadcasts live from either his home or, sometimes, the pub!
Bringing shows such as "Faceplant Friday" and "The Sunday Session" Ryan attracts a lot of listeners who love the banter on our live and interactive chat system.
Join Ryan Monday at 7pm for The Rebel Section with Ska/Punk/Raggae, Wednesday for Midweek Madness from 9pm, The Faceplant Friday party show 8pm - late and the Sunday Session with Indie, Rock and Pop every Sunday 6pm-9pm.
Rob Mac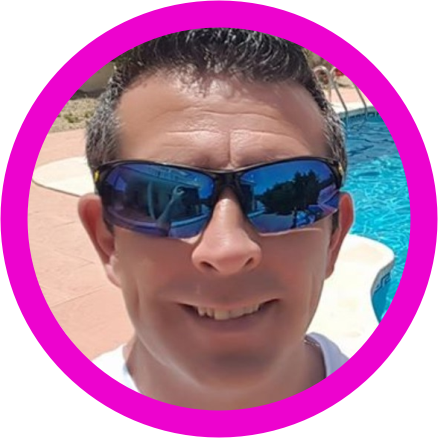 With a HND in Radio, Radar and Electronics and over 25 years experience in IT, software, media and telecoms, Rob keeps the radio running. But he has also hosted some of the busiest disco, party & karaoke nights in Blackpool including The Bier Keller, The Jaggy Thistle, Yates, Bar•Me and many, many more.
Rob loves the 80s party tunes, 90s old skool bangers classics and vocal trance. And Dire Straits.
Join Rob for the 5 o'clock Chart Show every day, the Big Quiz Live 8pm - 9pm every Thursday and the the 80 Top Of The Pops Show 5pm-6pm every Sunday.
Tim Daines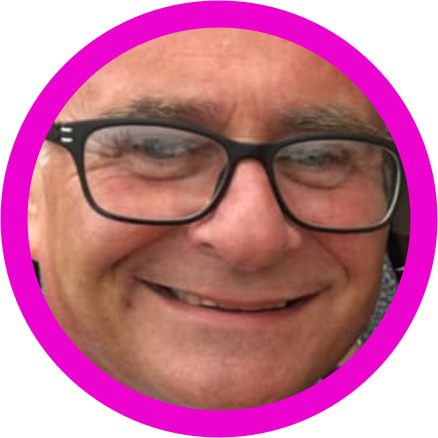 Now retired here in Spain, our resident Slade expert has seen Slade 58 times. He has even interviewed Slade drummer 'Don Powell' live here on Almeria radio quite a few times!
Tim and Don talk regularly, usually about Slade, over tea and cakes apparantly...
Join Tim for the Slade show 9pm - 10pm every Monday.
Dave Jewell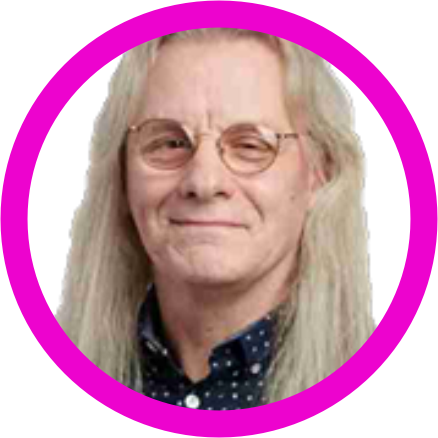 Dave Jewell is a seasoned presenter who can't get enough of rock...
The show attracts so many listeners and everyone appreciates the superb selection of tracks that Dave plays.
Join Dave for The Rock Show 10pm - 11pm every Monday.
Mally Leech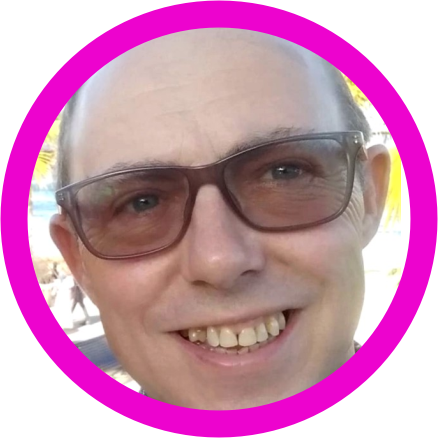 A retired army veteran, teacher and fabulous DJ who has a big following and a super smooth voice.
Mally's listeners love his mix of 60's, 70's and 80s, glam rock, soft rock and much more.
Join Mally for Anything goes at 9pm - midnight every Tuesday, Throwback Thursday 9pm-11pm every Thursday, The Afternoon Essentials every Friday at 12.30pm and the 70's Show every Staturday afternoon from 4pm.
Justin Sane / Ronnie Taylor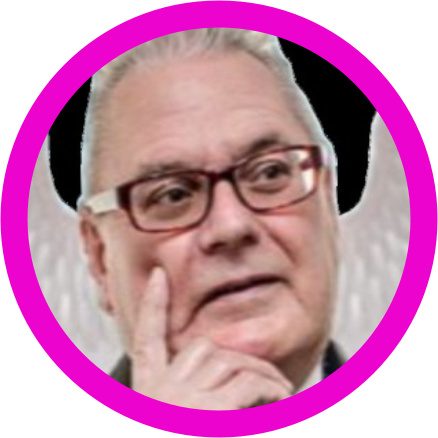 Mad as a hatter and full of jokes - usally ones that would make Jimmy Carr cringe.
As seasoned entertainer who featured at many holiday parks across the UK. Now living in Spain, his shows are full of jokes and with himself performing songs aswell he always attract a lot of attention.
Join him for the tenuous link show 7pm - 8pm every Wednesday and the 60's show every Saturday at 3pm.
CatDog aka Mad on Blonde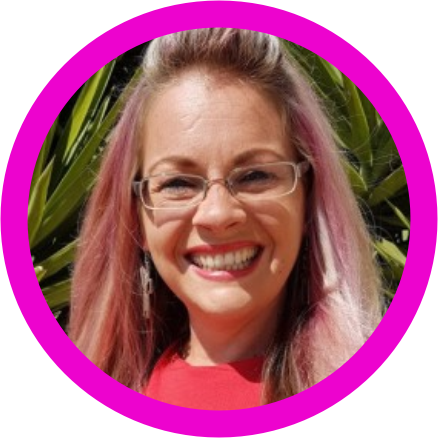 CatDog aka Mad on Blonde needs no introduction locally. As a professional singer with a huge following across the area she brings a great mix of party music and banter. Her bubbly character carries over the airwaves like a breath of fresh air.
Join Cat for the Party Playlist every weekday 12.30pm - 2.30pm.
Emma Keen / Blue Iguana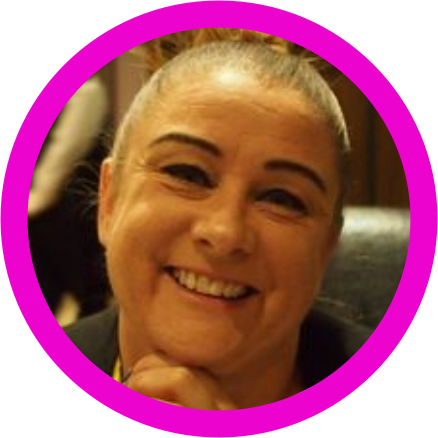 Emma from Blue Iguana Entertainment has a career in the entertainment industry which spans 4 decades in both the UK and Spain, from presenting karaoke to events host, record company tour manager to radio and nightclub DJ.
She has worked in some of Scotland and Mallorca's biggest commercial clubs and bars. Her passion is music of all ages and genres - from rock to classical, musicals to trance, and pop to chillout.
Join Emma for the Ultimate 80s show on Saturdays at 6pm-8pm and The Chillout Session 3pm - 5pm every Sunday.
Dave Adams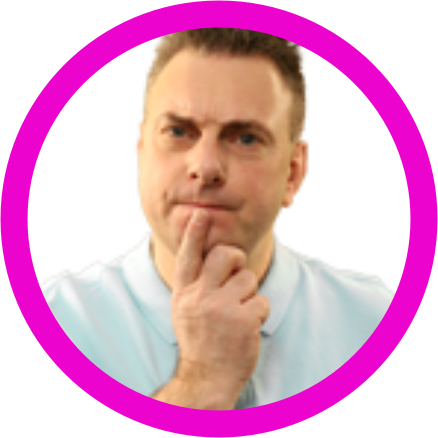 Dave has worked as a compere for various National Tours such as 'The U.K. DJ of The Year Competition, and major product launch tours. He has attained Award-Winning status for his outstanding DJ'ing ability. In addition, Dave has frequently hosted major outside concerts to thousands of people.
Dave's radio career began presenting a weekly show on West Sussex's 'Spirit FM', this soon led to a move to Capital Radio's Sussex station 'Southern FM'.
He went on to host the Drive Time show for TLRC station 'Sovereign FM'. He also did stints on 'Win FM', 'Quay Radio' and 'The Saint'. He could previously be heard on Media Sound Radio Network's, 'Splash FM', 'Bright FM', 'Sovereign FM' and 'Arrow FM'.
Join Dave for the retro hits show 5pm - 7pm every Saturday and Sunday 1pm - 3pm.
Travis Mitchell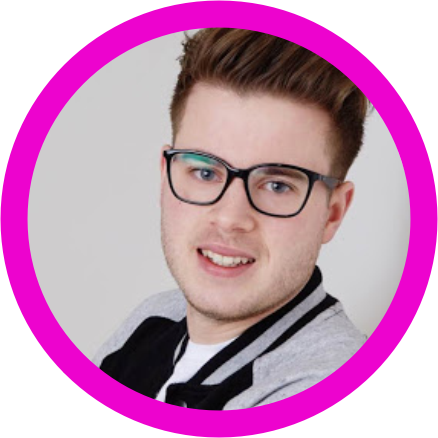 Travis is a radio professional with commercial experience on 3 UK commercial stations and he loves the throwbacks from the 80's and the 90's.
If you love the party classics and 90s party hits make sure you tune in.
(Travis is currently doing work on the house and is back in April).
Chris Evans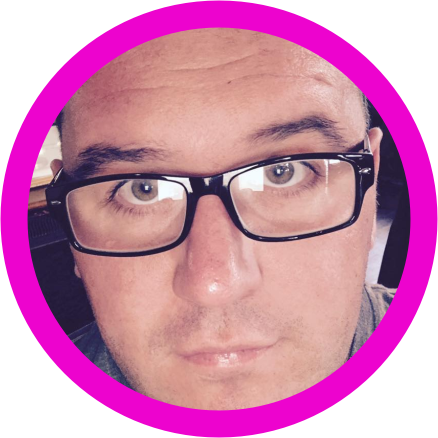 Chris Evans is one of the top party DJ's from Blackpool and was one of the prime presenters on Blackpools top radio station, Radio Wave.
Popular with venues such as the Tower Lounge and the Flagship you will love Chris's music choice as it features top club classics and massive classic tracks from every era.
Jack Savage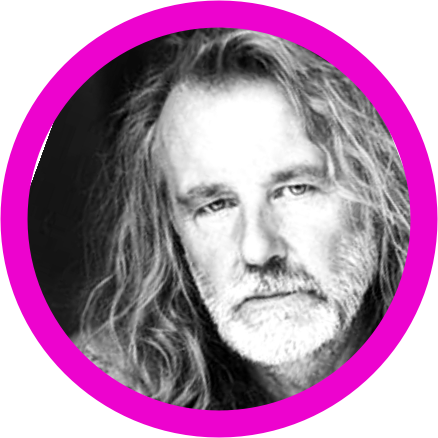 The voice of the valley, Jack Savage does our popular morning show. A selection of great music and banter every day.
Join Jack every morning from 10am-12.30pm.
Johnny Boy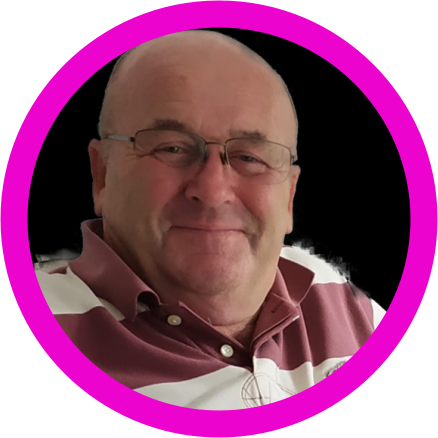 A favourite voice across the Almanzora Valley, Johnny Boy is here early afternoons.
Join Johnny Boy every Mon, Tue and Wed 2.30pm - 5pm
Danny FS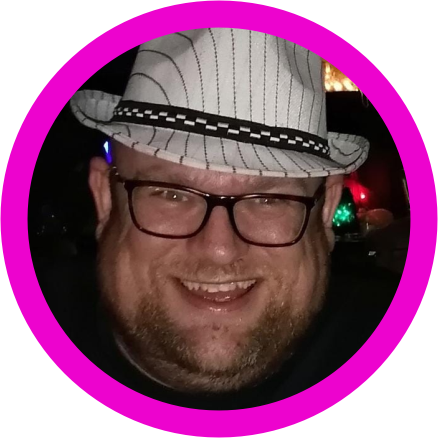 Danny is no stranger in the area and has the popular Total Entertainment Shop in Arboleas. He has lived in the area since 2014 after working for many years in IT in the East Midlands and East Anglia.
From a very musical family, his mum and sister both sing professionally and he has a very varied and eclectic music taste - everything from Mozart to Metallica and show tunes to the Prodigy.
He is an ardent Liverpool FC supporter and followed the reds all around Europe before moving to the Almanzora Valley and is often to be found in Bar Pablo in Arboleas watching the matches.
Your morning Wake Up with Danny FS with The Total Entertainment Breakfast Show every weekday 8am-10am.
Claire FS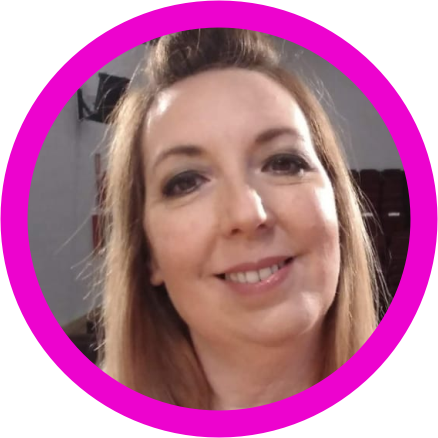 I was born in Liverpool and have now lived in Spain over 14 years and am the owner of Total Entertainment.
I love theatre and I am also a Member of The Luvvies Theatre group. My hobbies are acting, cinema, listening to music and lying about my age *wink*
Join Claire on Monday evenings at 7pm for the Monday Movie Mix Tape - songs that have featured in all the biggest films from every decade!
Ian M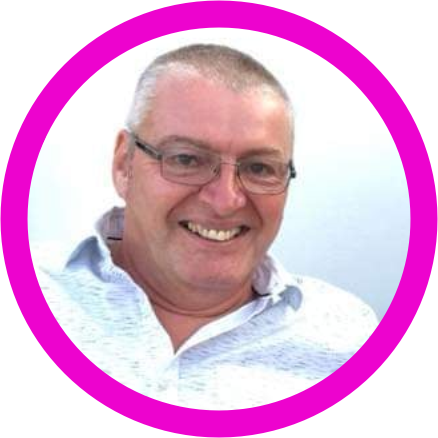 Ian M is one of our local legends with silky Scottish voice and a great taste in music too.
You can join Ian for your Weekend Wake Up with Ian M every weekend from 8am.
Charlie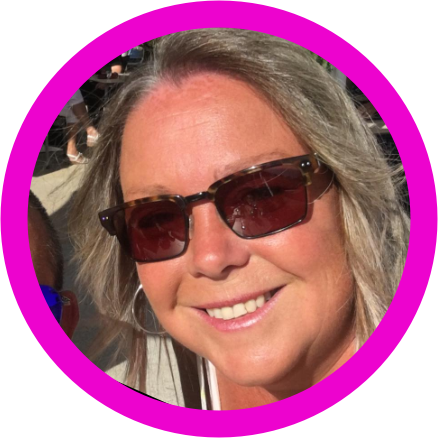 Charlie is your Saturday morning voice on the Cat and Charlie show.
You can listen to Cat and Charlie every Saturday morning at 10.30am.
Nicki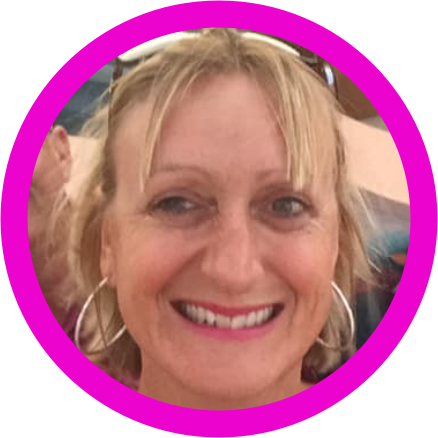 Nicki has been living in Spain for 16 years following a career in the fire service and lives with her husband and 2 crazy dogs.
She never imagined she would end up involved with the radio station but is very excited to see what happens next!
You can join Nicki on a Thursday for The Afternoon Essentials at 2.30pm - 5pm and Sunday mornings from 10am - 12pm .
'Producer' Steve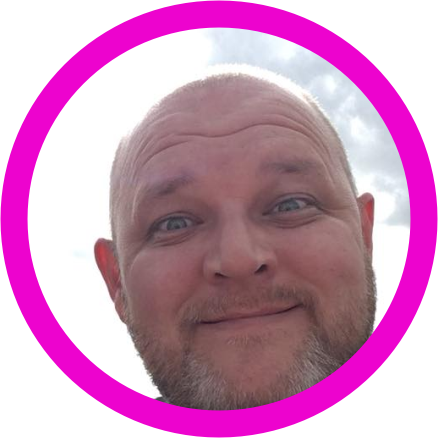 Loves a bit of Faceplant Friday and often joins Ryan on the Faceplant Friday Show with often hilarious results.
The r/K Theory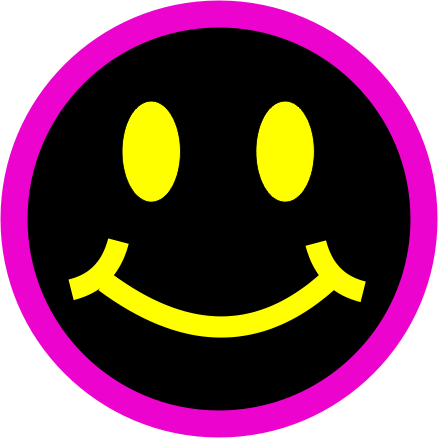 Our elusive local DJ who likes to keep himself to himself. Like a musical Stig. But he does some fantastic house mixes!
You can join the r/K Theory for Casa del Ritmo every Friday night at 7pm.
Mykee T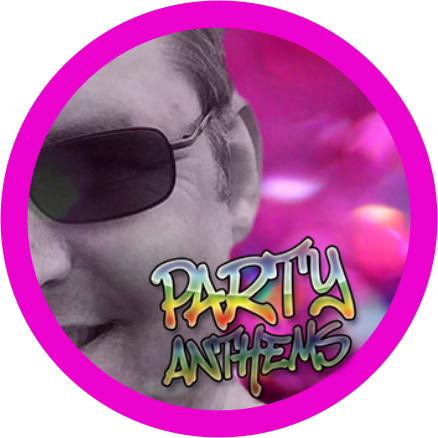 For sure Mykee's show is all about Party Anthems - which some say is loosely translated as Cheesy Chooonage! But NOOO... don't be deceived... that's really not the case here!
Yes, there will be tracks you will pretend are rubbish - or words to that affect, when the truth is that Justin Bieber really is your BAG, along with the likes of the Bee Gees, Steps, Take That and not forgetting Seven Tears By the Goombay Dance Band... You'll love it!
Join Mikee T for the Party Anthems Show every month on a Saturday.
Phil Medcalfe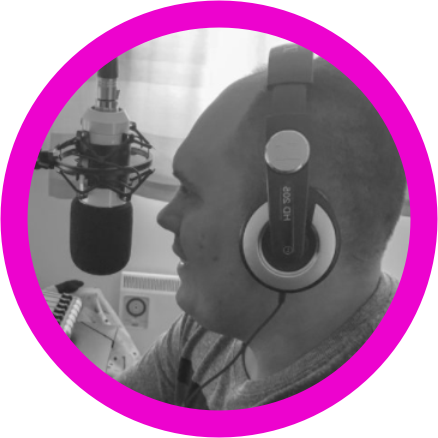 Like many up and coming radio presenters I started my radio career in hospital radio within the 2 years of being at my local hospital radio I went on to be nominated at the national HBA (Hospital Broadcasting Association) awards, not once but twice! The first time was for Best New Comer and the second was for Best Male Presenter.
At the end of my time on Hospital Radio Lynn I moved to a new local online radio station called Fen Radio. I snapped up the opportunity to be a part of a new upcoming local radio station and I started to present Tuesday night's Heroes of The Zer00's.
Join Phiip Medcalfe for the Retro Hits Show 6pm - 8pm every Thursday.